---
How resilient is your module?
---
Static mechanical load test of the complete solar module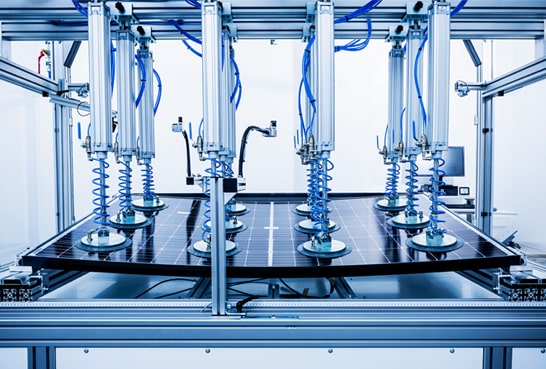 Image: Measurement of deflection (up to 5400 Pa)
More information?
Do you have any questions about the measurement procedure?
or individual requirements?
Give us a call
This is how we proceed:
This test is used to verify the test maximum load that a PV module must withstand. Additional requirements may apply to certain installations and climates.
This is how
the load test works:
The module is mounted on the table according to the respective installation instructions. This can also be done in combination with a mounting system. According to the standard, a load of 2400 Pa pressure (extra snow load of 5400 Pa pressure) and a tensile load 2400 Pa is applied alternately, with an even load distribution on the module.
The result
We use height sensors to measure the deflection and an electrical load to measure the module's current and voltage. If the limit values are exceeded, then the module has failed the test. Likewise, the test is not passed if the module remains deformed after the test or if the glass is broken. The power and electrical measurement is made before and after the test. In addition, an insulation measurement under wet conditions is carried out afterwards.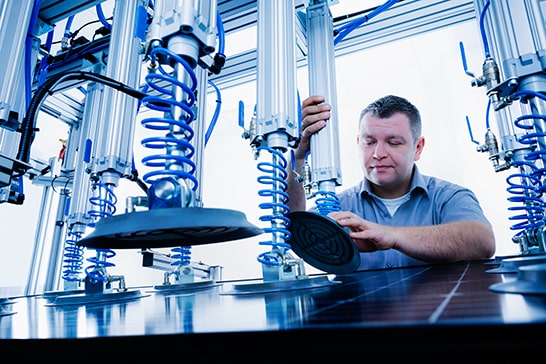 Your enquiry:
Email us if you have any further questions. We will be pleased to advise you!