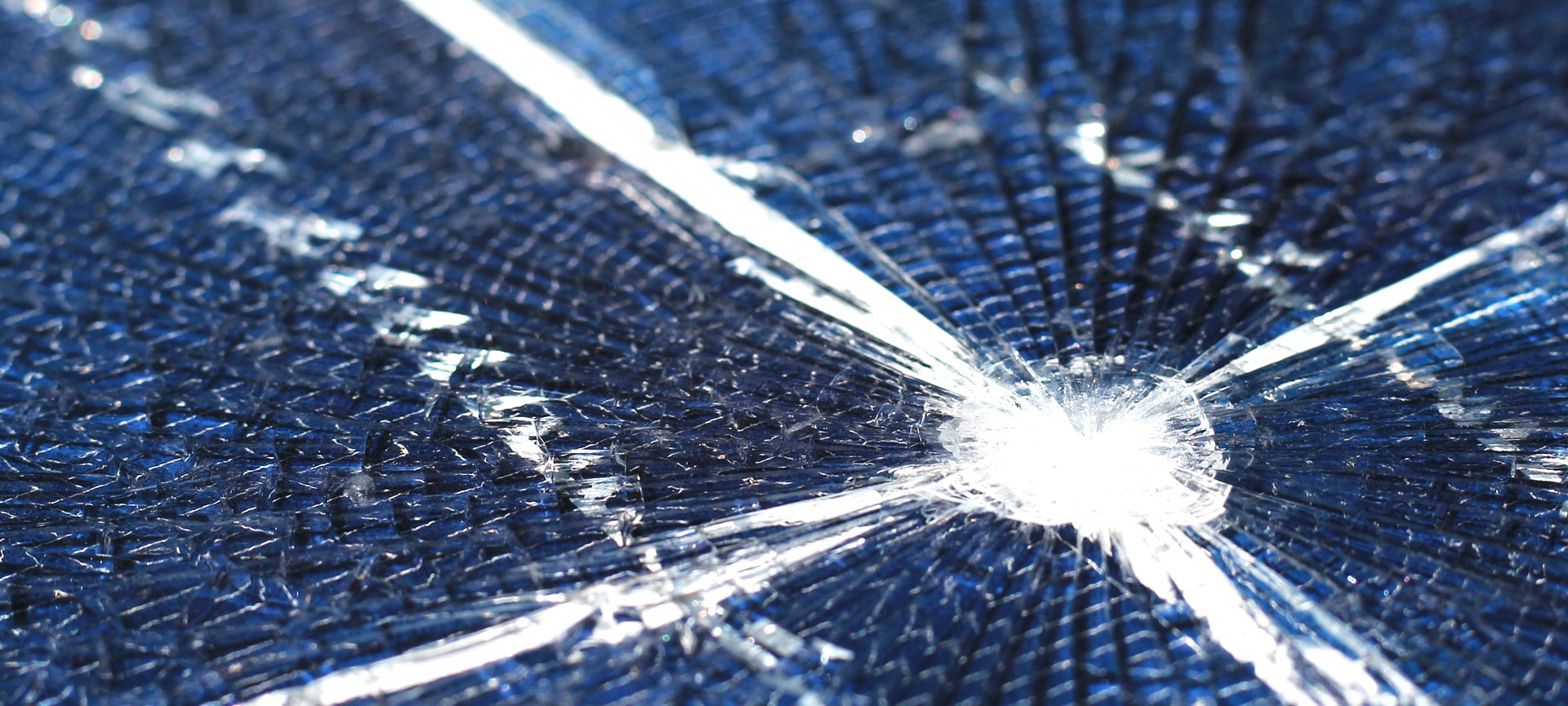 ---
Detection of storm damage
to the solar module...
---
... after storm weather: There are often unpleasant consequences
for photovoltaic system operators.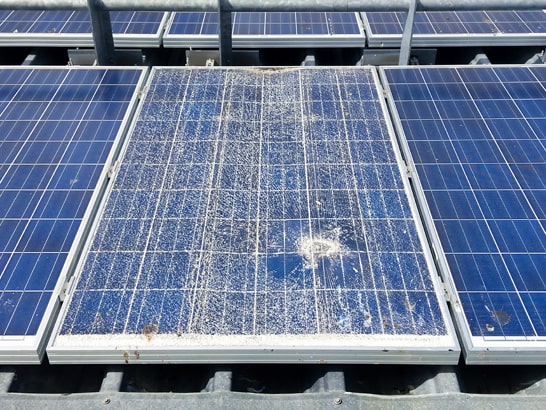 Significant damage to modules after a storm
More information?
Do you have any questions about the measurement procedure
or individual requirements?
Give us a call!
"Dramatic" storms often cause
considerable damage to PV modules
Not only is the number of storms increasing with climate change – their intensity has also increased massively. This means that not only home and vehicle owners are experiencing enormous damage after heavy storms. Photovoltaic system operators are also not spared from this. The consequences of storms are quite different. The damage could be to the module itself or to the anchoring: It is always important to check whether everything is still in the right place.
Providing evidence of storm damage to solar modules – for a wide range of interested parties
Modules themselves are also subjected to higher loads in storms. This can affect their operation and lead to a reduction in performance. The extent to which you can see this with the naked eye is usually in line with severity of the storm.
SUNLAB puts modules through their paces after the storm to determine possible damage.
The following damage can result from a storm:
Modules pulled out of their anchorage
Strong storm gusts pose a risk of these modules breaking away from their anchorage.
Impacts from flying objects
If objects are torn up by a storm and fly through the air, they may also strike PV modules. The damage can be enormous.
Micro cracks and cell breakages due to constant movement
If modules are repeatedly rocked by wind force during storms, micro-cracks and/or cell breakages can occur. This undermines the performance of the modules.
SEO:
Let us assess the performance of your photovoltaics or roof photovoltaic system after a storm or hurricane. In such a situation, you need to have your modules or PV systems assessed for damage. For insurance purposes. SUNLAB specialises in testing photovoltaic modules. Ensure the fault-free operation of your solar system or photovoltaic system on the roof or solar modules installed elsewhere. Not only the modules and systems fitted to a building. Generate electricity from solar modules in your system trouble-free. Contact.
Your enquiry:
Email us if you have any further questions. We will be pleased to advise you!