---
Professional solar module testing
for photovoltaic module manufacturers
---
Photovoltaic module manufacturers want to ensure the perfect quality of their products.
SUNLAB can be used for external quality control.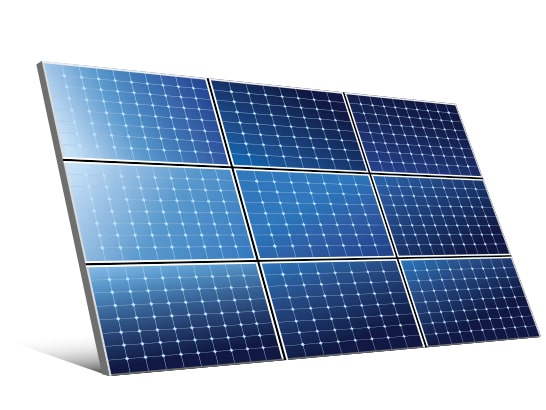 SUNLAB performs professional testing
for PV module manufacturers
More information?
Do you have any questions about the measurement procedure?
or individual requirements?
Give us a call
The external test laboratory
for PV module manufacturers
Quality assurance is indispensable for photovoltaic module manufacturers. However, one often becomes blind to an objective assessment. SUNLAB is available as an external test laboratory to support your manufacturer quality management. Our competence lies in solar module testing for photovoltaic module manufacturers.
Independent assessment
of manufacturing quality
If production quality is questioned, a professional body is beneficial, which - neutral between all parties involved - can prove damages and point out possible causes. Precise and fair. As a manufacturer of PV modules, access SUNLAB's expertise to gain clarity.
Partnership with
PV module manufacturers:
Independent testing
As a independent body, SUNLAB tests photovoltaic modules for manufacturers and
customers.
.
Experience in photovoltaics
The SUNLAB team brings years or even decades of experience from working with PV modules.
Real-life test on the test facility
The following information and codes will help you to find us in search engines:
Modules or solar modules should be used as efficiently as possible in the system. The efficiency of solar modules depends on their reliable function. Are the module's solar cells intact? And many more questions arise about the modules. SUNLAB detects possible damage to solar modules. Thermography is not one of the test procedures. SUNLAB tests the function of the modules themselves.
The aim is to ensure that your calculation of the costs remains valid by ensuring that there are as few module failures as possible. Whether PV modules or inverters: Above all, the modules of a system must also function reliably. It is also useful to obtain information on the function of PV systems directly after their installation. Performance measurement provides clarity.
Other search engine-relevant terms:
Have the solar module of the photovoltaic system checked – by the specialist company SUNLAB GmbH. The photovoltaic system – in short: PV system - we can check it by testing its modules. By the way, there are monocrystalline and polycrystalline photovoltaic modules. However, defects can occur in both types - monocrystalline and polycrystalline. The tests include differnt kinds of measurements. The aim is that the electricity from the solar system can flow at full capacity without any significant restrictions.
In the results, the module data is decisive. Any faults found here have a price and limit the function of the individual solar cells of the installed solar system.
Your enquiry:
Email us if you have any further questions. We will be pleased to advise you!