---
For the module, this is the excitingpart
---
Detection of potential induced voltage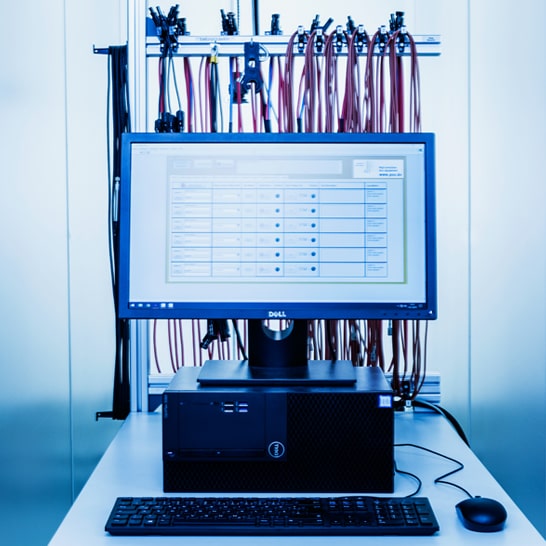 Evaluation of the detected potential induced voltage
More information?
Do you have any questions about the measurement procedure?
or individual requirements?
Give us a call
This is how we proceed:
Here we measure the qualification requirements for a PV module operated under the load generated by the system voltage. Various factors, such as charge carriers, the top layer or the substrate can lead to premature degradation of the active layer.
This is how the PID test works:
Your module is connected to a high DC voltage source in the climatic chamber at 60°C and a relative humidity of 85% and supplied with the corresponding system voltage for a period of 96 hours. A performance and EL measurement is performed before and after the test.
Your enquiry:
Email us if you have any further questions. We will be pleased to advise you!