---
"Spotlight" on performance measurement
---
determination of the maximum output of solar modules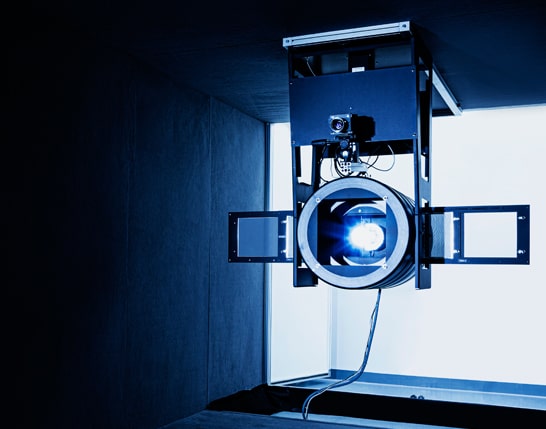 Test with radiation intensity of 1000 W/m²
More information?
Do you have any questions about the measurement procedure?
or individual requirements?
Give us a call
This is how we proceed:
The PV module performance measurement takes place under STC conditions, giving the electrical values including a current / voltage curve. This ensures at goods receipt, complaint processing and product launch that the values communicated to you by the manufacturer or printed on the module are in fact correct. We also perform this procedure before and after various other tests.
This is how the
performance test works:
A Gas-Xenon lamp is charged via a capacitor to produce a radiation intensity of 1000 W/m². The capacitor discharges within 10 milliseconds and a flash of light hits the module homogeneously from the front. Thus all the module's electrical parameters are displayed, including a current-voltage curve.
The result
The performance of the tested module is displayed as a graphical curve.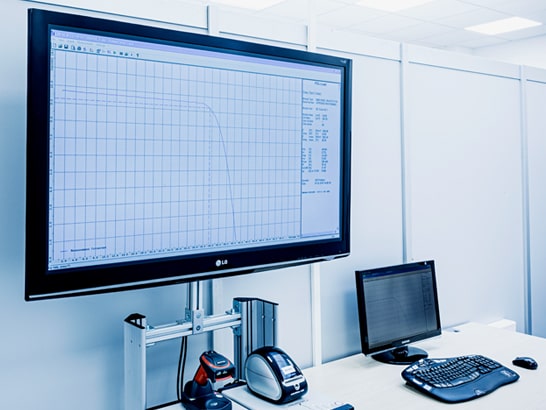 Your enquiry:
Email us if you have any further questions. We will be pleased to advise you!